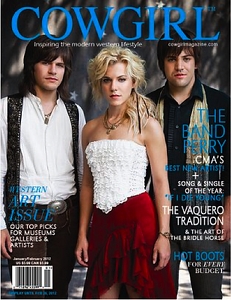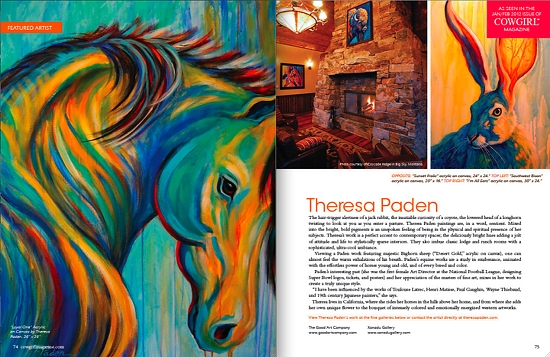 Article in Cowgirl Magazine:
The hair-trigger alertness of a jack rabbit, the insatiable curiosity of a coyote,
the lowered head of a longhorn twisting to look at you as you enter a pasture.
Theresa Paden's paintings are, in a word, sentient. Mixed into the bright, bold
pigments is an unspoken feeling of being in the physical and spiritual presence
of her subjects. Theresa's work is a perfect accent to contemporary spaces; the
deliciously bright hues adding a jolt of attitude and life to stylistically sparse
interiors. They also imbue classic lodge and ranch rooms with a sophisticated
ultra-cool ambiance.
Viewing a Paden work featuring majestic Bighorn sheep ("Desert Gold,"
acrylic on canvas), one can almost feel the warm exhalations of his breath.
Paden's equine works are a study in exuberance, animated with the effortless
power of horses young and old, and of every breed and color.
Paden's interesting past (she was the first female Art Director at the
National Football League, designing Super Bowl logos, tickets, and posters)
and her appreciation of the masters of fine art, mixes in her work to
create a truly unique style.
"I have been influenced by the works of Toulouse Latrec, Henri Matisse,
Paul Gaughin, Wayne Thiebaud, and 19th century Japanese painters," she says.
Theresa lives in California, where she rides her horses into the hills above
her home, and from where she adds her own unique flower to the bouquet of
intensely colored and emotionally energized western artworks.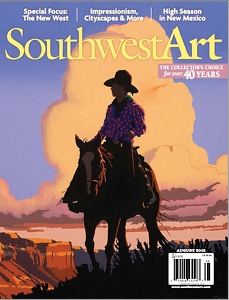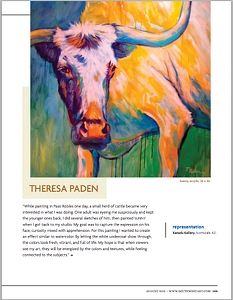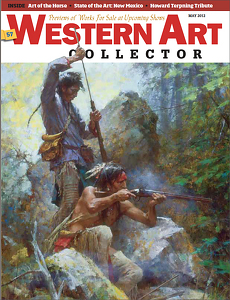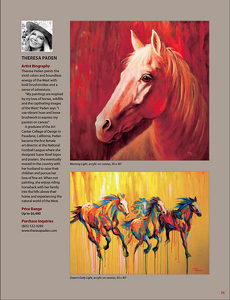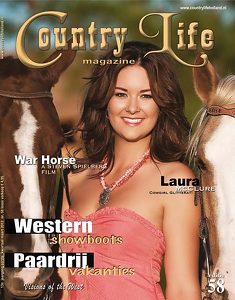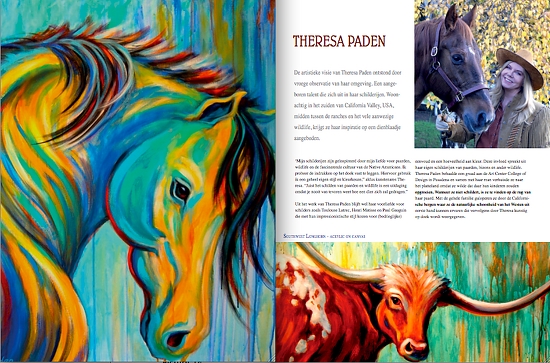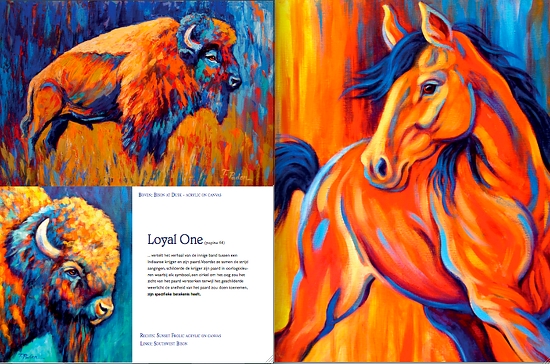 Horses in Art Magazine, Winter 2012 Issue, Featured as Equine Artist to Watch